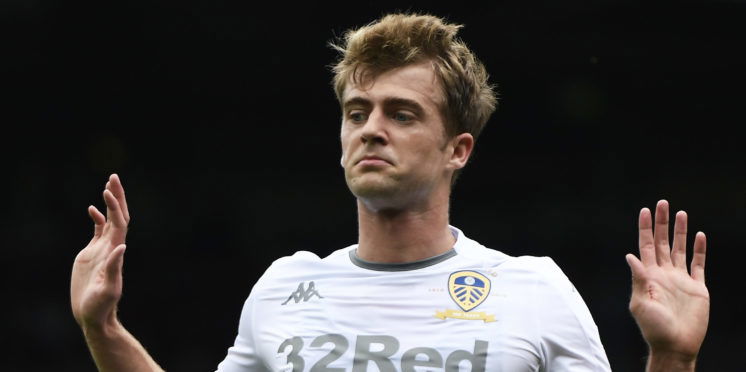 Patrick Bamford's performance against Forest proved why Leeds needed Nketia
Patrick Bamford is one of the most polarising players in the Leeds squad.
Fans seemingly can't make their mind up on him. One day he's useless, the next he is a class act.
Unfortunately, his performances on the pitch are very similar. Bamford is a player that blows hot and cold depending on his confidence.
When he's feeling good and he's on his game he can be fantastic. The last two seasons have been prime examples of this.
Indeed, when he first joined Leeds he wasn't at his best as he failed to find the net in his first five appearances, but after that he hit six in his next eight. It was a similar story when he was at Middlesbrough. In the 2017/18 season he scored 11 times, but eight of those goals came within a five-game spell where he seemingly couldn't stop scoring.
It's clear that Bamford is a form player who goes on hot streaks every now and then, and that isn't a great trait for your first choice striker to possess.
When Leeds initially sold Kemar Roofe it seemed as if they were playing a dangerous game by having Bamford as their only out and out striker, but fortunately, they brought in another centre-forward in the shape of Eddie Nketiah.
Nketiah will undoubtedly be a vital player this season, and Bamford's performance over the weekend shows why.
The striker failed to score with any of his six shots, and it was clear that he wasn't at the races that day. Nketiah wasn't on the bench – but perhaps the game would have turned out differently if he was.
Bamford at his best is one of the best players in the division, but at his worst, he is a detriment to the whole team – and having a replacement readily available is key for any squad that will be relying on the 25-year-old as a primary source of goals.
---