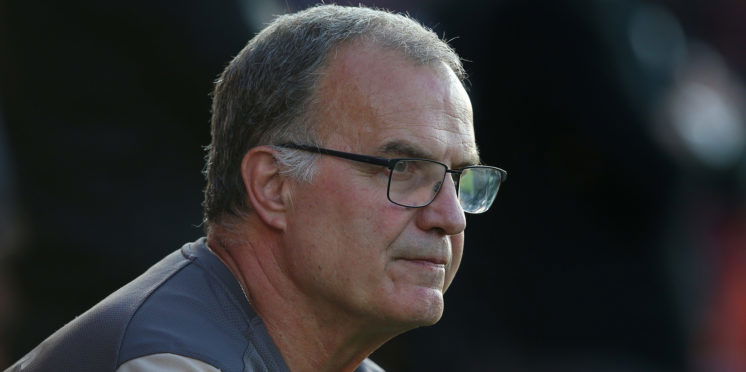 Some Leeds fan mock their club's own players after red carpet event
Leeds United fans on Twitter have been reacting to seeing their squad on the red carpet for the premiere of the new Leeds United documentary that is launching on Amazon Prime this week.
There has been much excitement around the series being launched online, and while the majority of supporters will have to wait until Friday to tune in, some VIPs got a first look at the exclusive premiere on Wednesday.
The documentary shows the behind the scenes story of Marcelo Bielsa's first full season in charge at United, showing the ups and downs of a season where the Whites came agonisingly close to promotion.
Amazon couldn't have picked a better season to document either. There was so much going on off the pitch as well as on it such as the spygate scandal and the Daniel James deal falling through at the last minute.
However, it wasn't the documentary that had a number of supporters talking. Instead, many chose to critique the outfit choices of some of their star players on the red carpet.
For many fans, the first person they wanted to talk about was Barry Douglas. The left-back has previously been mocked for his fashion choices after an Instagram post, so fans were keen to see what he had in store this time.
The Scot didn't disappoint either as he showed up in a ridiculous looking hat which had a number of fans poking fun at him on Twitter.
Where did Barry Douglas get that hat and who was the joker who told him it looked good ??? #lufc #mot

— Twilighter (@Kelst007) August 14, 2019
Can tell who chooses the hats in the Douglas household. Jesus.

— Megatron (@Megatro99270094) August 14, 2019
Why's Barry got a toilet seat on his head?

— Lyndon Ashley (@LyndonAshley1) August 14, 2019
Another popular jibe on Twitter was towards the group of academy players who arrived together. Many supporters made the same joke saying that they looked like a boy band.
The young lads being the new One Direction

— Megan ?? (@Megan_lufc) August 14, 2019
When did One D sign for us

— All loans aren't we (@DBauer191) August 14, 2019
Our new single "take us home" out now.

— Keiran Hickman (@Kasper_Sickman) August 14, 2019
The comments on the youngsters' fashion sense didn't stop there. Many eagle-eyed fans spotted that they were all wearing matching footwear, which of course had a number of fans ridiculing them.
The younguns must have a deal with a shoe company ??

— Scott McSherry (@stm1989) August 14, 2019
Ah kids and their matching trainers ha

— Mick Pierce (@ravman72) August 15, 2019
Did the lads get a groupon for those trainers?

— Joe LUFC (@LUFC_LUFC) August 14, 2019
---