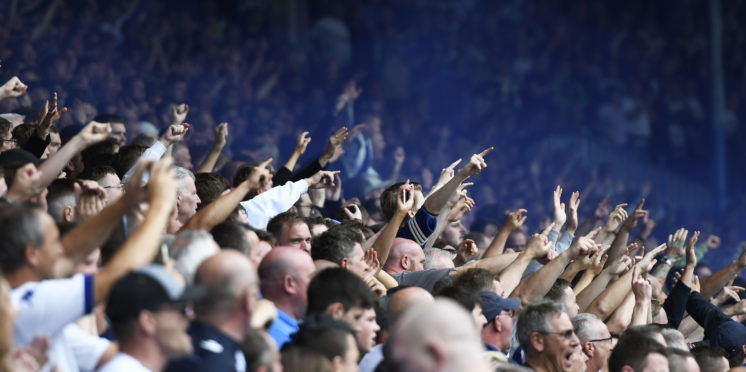 These Leeds fans are divided despite the good start to the season
Leeds United fans on Twitter have been reacting to the fact that their club are top of the Championship after three games of the season.
It won't be an unusual feeling for a number of United supporters to be top of the league early on in a campaign. Last year they had a stranglehold on the top spot until mid-January, and the season prior they got off to a flying start under Thomas Christensen.
Both campaigns ultimately ended in the Whites falling short of promotion, and after another lightning start some fans are already getting carried away.
One fan jokingly said that he's totally grounded while predicting Leeds to win the league in record-breaking fashion.
Another said that it's not too early to start dreaming of a return to the top flight.
It remains to be seen whether or not the Whites will be promoted come the end of the season, but certain sections of the fanbase believe there is enough evidence to say that they will be going up.
I'm definitely not going to get carried away. That said, we are going up as record breaking champions and Patrick Bamford will make the new year honours list. Apart from that, totally grounded.

— Simon O'Rourke (@simon_orourke) August 17, 2019
Leeds at the top of the league and @Patrick_Bamford top goal scorer. Might as well end the season now and all go on holiday till the premier league as the outcome will be the same come the end of the season ??

— Pete (@petedaw25) August 18, 2019
Three games in and @LUFC are still top of the league. Is it too early to start dreaming of a return to the premiership??
Naaa!#MOT

— chris lewis (@gingerrimmer81) August 17, 2019
Other supporters have learnt their lessons from the past couple of seasons and they aren't getting their hopes up this early in the campaign.
If last season taught me anything it's let's not get carried away. I'm gonna enjoy the ride until hopefully we gain promotion. No way I'm counting any chickens until May #LUFC

— Mark Harrison (@MarkBHarrison1) August 17, 2019
Indeed, and you look at how those like Norwich played at the start of last season, only to go up as champs.
Our problem last season was being idiots declaring ourselves champions from the off haha

— Si (@LeedsInShetland) August 17, 2019
Not getting remotely carried away. Seen too many post xmas flops. Just enjoying this however long it lasts whether that's a month or six months

— Eireleeds1 (@kevingaff) August 18, 2019
Another fan was shocked that anyone was allowing themselves to get carried away after just three matches.
We're fine until there's some pressure… I'm amazed people are trying to point score in August like they haven't watched previous seasons. ?

— Mark Schofield (@Scoffer8) August 17, 2019
---