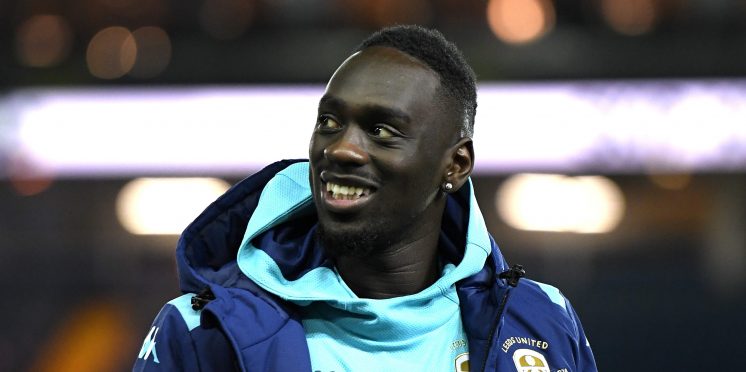 Leeds' Business-like Approach to the Transfer Window Appears to Have Worked
The January transfer window is a notoriously tricky space the navigate, with clubs all over the world claiming to be unwilling to part ways with their players in the middle of the season. As such, even fringe players have a winter premium slapped on their price tag.
The battle for promotion from the Championship is perhaps one of the most challenging feats to achieve in English football, with the reward being unheralded riches for any team that can make the leap. As such, it's very common for clubs who are chasing the Championship title or even a promotion place to bring in game-changing reinforcements to get that final boost.
You can read the very latest on this transfer news story and others on our dedicated Leeds United transfer rumours feed.
Despite a great number of transfer rumours, Leeds were only able to reel in one of their transfer targets, citing that they only had one slot that needed filling. So, how has the Elland Road outfit fared since their business-like approach to the winter window?
Business approach prevails for Leeds
YouTube: Jean-Kevin Augustin signs for Leeds United! First interview.
Coming into the January transfer window, Leeds United had seen their seven-game league winning streak snapped, going for one win, two draws, and a loss leading up to January. During the winter window, the club struggled to stabilise with one draw, two losses, and finally a win to cap off the month.
The team looked to be in need of a boost, especially as they'd lost some talented depth in Eddie Nketiah being recalled by Arsenal. Reportedly seeking more firepower up top throughout the January transfer window, Leeds were linked to a multitude of players from attacking midfield up, eventually landing on Jean-Kevin Augustin, who looked to be a good signing at the time, per Leeds Live.
There was one spot to fill, so Leeds filled it with one player. While results were on the slide, Marcelo Bielsa knew that his team was strong enough to push forward, so only a small boost was needed. This is an effect that can be seen across several leading businesses, particularly where large sums of money are involved.
As reported by Games Industry, console leader Sony has been very selective with the studios that it acquires due to it being a seller's market, as the January transfer window always is. Hence, they only bring what they see as studios which will advance the brand. In other industries, such as that of iGaming, there are literally thousands of websites that people can use, but the Bonus Finder website only selects the best casinos for new and existing players, where the prime example is Party Casino.
Some teams would scrap around for any name that fills the gap, but not Leeds: Augustin comes in as a highly-touted young striker worthy of investment.
The smart approach, but did it prevail?
YouTube: Jean-Kevin Augustin: I want to thank the fans by scoring goals | Wigan pre-match press conference
There have never been any questions about Augustin's talent, but his attitude does leave something to be desired, according to Football Insider. Even with this, it's been surprising not to see the Frenchman feature in many games. Having been at the club for nine Championship games, Augustin has only featured in three brief cameo roles. However, during that spell, Leeds have won six games, lost two, and drawn twice to reclaim the Championship top spot.
While the actual shrewd transfer may not be panning out when looked at specifically, the method of sticking with the glut of the team, not bringing in too many new faces, and pushing on has worked.
Leeds United evidently made the right choice to not bend to tabloid pressure and go on a spending spree, with them currently n a five-game winning streak – throughout which they haven't conceded a single goal.
---